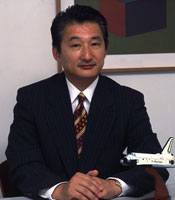 Kazuo Terakado
President
SCIENCE WEB, INC.
Science is a central aspect of all future life. By means of this website, I hope to foster worldwide science-related exchanges for the betterment of humanity.
SCIENCE WEB, INC. has three missions:
Development of an enabling two-way interface between society and the forefront of science.
Promotion of science-related communication between Japan and the rest of the world.
Social contribution through the dissemination of science-related content.